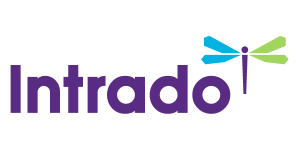 REGENT Secures Strategic Investment from Japan Airlines Innovation Fund
Latest cash infusion to help usher in new era of safe and sustainable coastal transportation
/EIN News/ -- North Kingstown, R.I., Jan. 26, 2023 (GLOBE NEWSWIRE) -- REGENT, the company pioneering electric seagliders for sustainable maritime transportation, today announced a strategic investment from Japan Airlines Innovation Fund, a strategic fund that is the venture arm of Japan Airlines (JAL), one of the world's premier carriers. This investment in REGENT serves as a first step in the exploration of incorporating seagliders into JAL's global network and highlights its commitment to sustainable transportation. With this investment, REGENT has raised over $45 million to date.  
"This strategic investment speaks to the growing adoption of seaglider technology by major airlines," said Billy Thalheimer, co-founder and CEO of REGENT.  "At REGENT, we're at the helm of ushering in a completely new era in sustainable transportation, and  JAL Innovation Fund's investment gives us the resources and support that we need to unveil an innovative approach for regional travel at lower costs, faster speeds, and zero emissions."
Seagliders are a new mode of transportation that combines the high speed of an airplane with the low operating cost of a boat. These all-electric, zero-emission vessels operate over the water and leverage existing dock infrastructure to carry people and goods up to 180 miles between coastal destinations. REGENT has sold over 400 seagliders to date, to global aviation and ferry customers including Mokulele Airlines, Southern Airways Express, FRS (Germany), and Ocean Flyer (New Zealand). With more than $7.5 billion in orders from commercial operating partners around the world, REGENT aims for its 12-passenger seaglider, Viceroy, to enter service by mid-decade.
"We are very pleased to make this investment in REGENT from our CVC, JAL Innovation Fund," says Yasushi Noda, Executive Officer, Senior Vice President – Digital Innovation at Japan Airlines. "We believe seagliders are a safe, sustainable, and economical solution and we are excited to work with REGENT to assess demand not only in Japan but around the world. We are delighted to add seagliders to JAL's list of new challenges and are honored to work with REGENT to explore the possibilities of seagliders." 
In addition to the investment, REGENT and  JAL are working together to explore opportunities for ecosystem development, bringing together relevant stakeholders to deliver the benefits of seagliders to new and underserved markets. REGENT's investors to date include Thiel Capital, Y Combinator, Founders Fund, and Mark Cuban. 
About REGENT
REGENT is pioneering the future of sustainable maritime mobility. REGENT builds seagliders, a new category of electric vehicle that operates exclusively over the water that will drastically reduce the time and cost of moving people and goods between coastal cities. Seagliders will service routes up to 180 miles with existing battery technology and up to 500 miles with next-generation batteries, via existing dock infrastructure. For more information, visit regentcraft.com or follow us on LinkedIn and Twitter.
About Japan Airlines Innovation Fund and Translink Capital
Japan Airlines Innovation Fund is a strategic fund that has a structure of Translink Capital as a GP and Japan Airlines as an LP to push the innovation frontier of airlines business.
Japan Airlines (JAL) was founded in 1951 and became the first international airline in Japan. A member of the oneworld® alliance, the airline now reaches 381 cities in 65 countries and regions together with its codeshare partners with a modern fleet of 227 aircraft. JAL Mileage Bank (JMB), the airline's loyalty program, is one of the largest mileage programs in Asia. Awarded as one of the most punctual major international airlines and a certified 5-Star Airline by Skytrax, JAL is committed to providing customers with the highest levels of flight safety and quality in every aspect of its service, and one of the most preferred airlines in the world.
Translink Capital invests mainly in early-stage startups across the globe that enable disruptive technologies and business models. Those startups can go through accelerated growth by benefiting from the firm's long-standing relationships with leading global technology, Internet, electronics, telecommunications, financial services and mobility corporations based in Greater China, Japan, South Korea and Southeast Asia.
Attachment

Siddharth Nigam
                    REGENT
                    regent@gravitatepr.com
                    
Powered by

EIN Presswire does not exercise editorial control over third-party content provided, uploaded, published, or distributed by users of EIN Presswire. We are a distributor, not a publisher, of 3rd party content. Such content may contain the views, opinions, statements, offers, and other material of the respective users, suppliers, participants, or authors.
Submit your press release