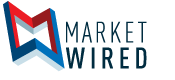 Aviation Week Network Announces Collaboration with Leading MRO Players at MRO Asia-Pacific 2017
/EINPresswire.com/ -- NEW YORK, NY--(Marketwired - October 10, 2017) - Aviation Week Network announced plans to showcase the strength and depth of the aviation maintenance, repair and overhaul (MRO) industry in Asia through collaborations with leading global MRO players including ST Aerospace during MRO Asia Pacific, happening October 31 to November 2, 2017 in Singapore.
These collaborations will further demonstrate the strength of the aviation and MRO industries in Singapore and Asia as a whole. Aviation Week and ST Aerospace are committed to supporting continued industry growth in the region. ST Aerospace, with a global network of facilities and affiliates throughout the Americas, Asia Pacific and Europe, is the world's largest commercial airframe MRO service provider, according to biennial survey results published in Aviation Week & Space Technology in 2017.
Focused on commercial aviation maintenance, repair, and overhaul (MRO), the event is the industry's largest in Asia-Pacific featuring speakers from airlines, OEMs, regulators, suppliers, and service providers. Taking place at the Singapore EXPO Convention & Exhibition Centre, MRO Asia Pacific attracts more than 4500 attendees from 65 countries including China, France, India, Japan, Korea, Malaysia, Singapore, United Kingdom and the United States, with 81 percent involved in the purchasing cycle.
As a Gold Sponsor, ST Aerospace will be featured at the conference and exhibition, which will be held at the Singapore Expo Convention and Exhibition Centre, November 1-2. ST Aerospace will join the Singapore Pavilion, featuring 29 companies from the region, and the Inflight Pavilion, Workshop and Awards, hosted in collaboration with HMG Aerospace.
According to EDB Singapore, the global aerospace and aviation industries are seeing exciting times ahead. Appetite for air travel in Asia Pacific countries continues to grow, creating countless opportunities in the region for aerospace manufacturers, MRO companies and general aviation and aerospace players alike. The global fleet size is anticipated to double over the next two decades. Aircraft manufacturers Airbus and Boeing have projected that over a third of worldwide aircraft deliveries will go to Asia in the next two decades. By 2031, Asia Pacific's fleet is expected to triple to about 13,500 aircrafts.
"Singapore is such an important hub in the global MRO market and we are delighted with the participation of ST Aerospace and all of the companies participating in the Singapore Pavilion," said Greg Hamilton, President, Aviation Week Network. "MRO Asia-Pacific is an excellent opportunity for service providers to meet and network with buyers, the airlines, MROs, OEMs and lessors."
ABOUT AVIATION WEEK NETWORK
Aviation Week Network is the largest multimedia information and services provider for the global aviation, aerospace and defense industries that has a database of 1.2 million professionals around the world. Industry professionals rely on Aviation Week Network for analysis, marketing and intelligence. Customers include the world's leading manufacturers, suppliers, airlines, business aviation operators, militaries, governments and other organizations that serve this global market. The product portfolio includes Air Transport World, Aviation Week & Space Technology, AC-U-KWIK, Aircraft Blue Book, Airportdata.com, Air Charter Guide, AviationWeek.com, Aviation Week Intelligence Network, Business & Commercial Aviation, ShowNews, SpeedNews, Fleet and MRO forecasts, global maintenance, repair and overhaul (MRO) tradeshows and aerospace & defense conferences.
ABOUT INFORMA
Aviation Week Network is part of Informa, the international business intelligence, academic publishing, knowledge and events group. Informa serves commercial, professional and academic communities, helping them connect and learn, and creating and providing access to content and intelligence that helps people and businesses work smarter and make better decisions faster.
Informa has over 7,500 colleagues in more than 20 countries and a presence in all major geographies. It is listed on the London Stock Exchange and is a member of the FTSE 100.
ST Aerospace (Singapore Technologies Aerospace Ltd) is the aerospace arm of ST Engineering with revenue of S$2.49b in FY2016. Operating a global MRO network with facilities and affiliates in the Americas, Asia Pacific and Europe, it is the world's largest commercial airframe MRO provider with a global customer base that includes leading airlines, airfreight and military operators. ST Aerospace is an integrated service provider that offers a spectrum of maintenance and engineering services that include airframe, engine and component maintenance, repair and overhaul; engineering design and technical services; and aviation materials and asset management services, including Total Aviation Support. ST Aerospace has global staff strength of around 8,000 employees worldwide. Please visit www.stengg.com for more information.
ST Engineering (Singapore Technologies Engineering Ltd) is an integrated defence and engineering group specialising in the aerospace, electronics, land systems and marine sectors. It has global presence with offices in Asia, the Americas, Europe and the Middle East and employs about 22,000 employees. Across the globe, its employees bring innovation and technology together to create smart engineering solutions for its customers in the defence, government and commercial segments. Headquartered in Singapore, ST Engineering reported revenue of S$6.68b in FY2016 and ranks among the largest companies listed on the Singapore Exchange. It is a component stock of the FTSE Straits Times Index, MSCI Singapore and the SGX Sustainability Leaders Index. Please visit www.stengg.com for more information.
Powered by